WHO IS PINE & FIRE?
Pine & Fire is a working class folk duo from the north woods of Minnesota, formed by longtime best friends, Jobi Adams and Brandi Foster. They blend traditional roots music influences with a modern punk sentiment, creating a unique and driving sound. Together they sing original songs woven with themes of love, escapism, home, and growth. Since their start as pine & fire in 2019, they have released three self-produced projects. In 2020 they released their debut EP, 'We're All Thinking It...'. In 2021, they released 'the son', a vulnerable, cohesive project created and written by Jobi and accompanied and produced by Brandi. In August of 2022 they released a six song EP called People Come and Go , which takes us through the ups and downs of navigating human relationships. Most recently Pine & Fire have been awarded the 2023 Jerome Hill Artist Fellowship in Music.

When Pine & Fire isn't home recording new music you can find them playing their way across the country. Check out show dates below!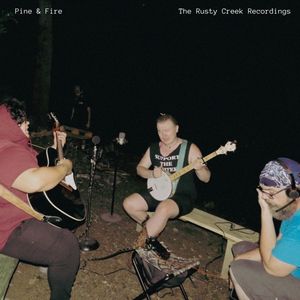 UPCOMING SHOWS
This is a house show at a private residence. Please message for details if you'd like to come.
An afternoon of live music at the fish farm. This spot is a Pine & Fire favorite!
Free event! Pine & Fire will be providing live music. Come on out for some community and fun!